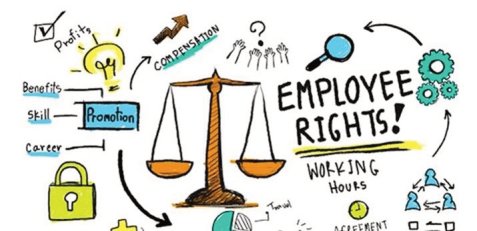 The HR round up for 2019.... and what's to come for 2020!
2018 brought us some fundamental employment law changes and 2019 has been no different.
In 2018 we saw changes to occupational pensions revaluation rate, national minimum wage rises, increases to SSP, SMP and all family related pay rates and a change to tax treatment of payments made in lieu of notice. But one of the most talked about changes was the implementation of the General Data Protection Regulation 2016 which came into force on the 25th May 2018.
2019 brought us similar rises in statutory payments. In April 2019 we had the following rises:
* National living wage increasing to £8.21 ph for anyone 25 and over.
* National minimum wage increasing to £7.70 ph for 21 to 24 year olds.
* National minimum wage increasing to £6.15 ph for 18 to 20 year olds.
And the rates for 16 or 17 year olds rose to £4.35 per hour with apprentices receiving a minimum of £3.90 per hour.
The Employment Rights Regulations 2019 (SI2019/731) increased the maximum penalty that an employment tribunal can order for an aggravated breach of a worker's rights from £5,000 to £20,000.
The Employment Rights Act 1996 has now been extended in respect of itemised pay statements, resulting in a corresponding right to receive information on the number of hours being paid for in workers payslips where pay varies by reference to time worked.
Employment tribunal award limits have increased; with the maximum amount of a week's pay for the purpose of calculating the basic award for unfair dismissal and a redundancy payment changing to £525, and the maximum amount of the compensatory award for unfair dismissal rising to £86,444.
The lower earnings limit for national insurance contributions increased to £118 per week. Similarly, all family friendly payments increased proportionately: with statutory maternity, paternity, adoption and shared parental leave increasing from £145.18 to £148.68 per week.
There was also a small uplift to statutory sick pay from £92.05 to £94.25 per week.
The Employers' Duties (Implementation) (Amendment) Regulations 2016 provide that, the minimum level of employer contribution into a pensions auto-enrolment scheme increased from 2% to 3%, with an increase to the employee contribution from 3% to 5%. The total minimum contribution increases from 5% to 8% on the 6th April 2019.
And finally, in November of 2019 the list of prescribed persons to whom workers may make a protected disclosure to was amended. Substituting Social Care and Social Work Improvement Scotland for the Care Inspectorate, to include the Commission for Equalities and Human Rights. Substituting the Regulator of Social Housing for the Homes and Communities Agency; and to change the name of the Independent Police Complaints Commission to the Independent Office for Police Conduct.
Looking forward to 2020, further significant changes are due
The most notable being changes to:
1. Parental bereavement leave, pay and rights.
2. Extension of the right to a written statement to all workers.
3. Increase to the holiday pay reference period.
4. IR35 changes for the private sector.
5. Change to tax treatment of termination payments above £30,000.
6. Mixed-sex civil partnerships are introduced.
7. BREXIT!
The Civil Partnership (Opposite-sex Couples) Regulations 2019 will enable mixed-sex couples to form civil partnerships in England and Wales. Previously, only same-sex couples could form civil partnerships. This change will have a positive effect on survivor benefits in pension schemes from the 2nd December 2019.
In April 2020 the Parental Bereavement (Leave & Pay) Act 2018 will come into force which entitles employees to a period of leave following the death of a child under the age of 18 or a stillbirth after 24 weeks of pregnancy. Employees with 26 weeks' continuous service will be entitled to paid leave at the statutory rate.
The Extension of the right to a written statement to all workers means that from the 6th April 2020, employers must provide all workers (not just employees) with a written statement of particulars from their FIRST DAY OF EMPLOYMENT. This is a significant change from the current rules which allow employers to issue statements within the first two (2) months of employment. It is therefore vital that preparations for the correct induction and on-boarding process for new employees are robust and include offer letters and full statements (contracts including all required content), and right to work checks are completed on DAY ONE of employment! As your chosen HR provider please advise me of all new starters to ensure all new starter check lists and best practice HR paperwork are completed to meet these requirements, as the normal 15% award uplifts for compensation for this breach applies.
An increase to the holiday pay reference period will mean the period for the purpose of calculating holiday pay for workers with irregular hours will change from 12 weeks to 52 weeks from the 6th April 2020. Employers will be required to review the last 52 weeks and discard any weeks that the worker did not earn pay to calculate their average weekly pay.
Reforms to the intermediaries legislation (IR35) in the public sector is being extended to medium and large private sector employers. Responsibility for determining if IR35 applies to independent contractors will move to the Company engaging the individual. This is to reduce tax avoidance for off-payroll contractors employed via personal service Companies. Employers will need to review the contracts and pay arrangements for their contractors to determine how the rules will affect them. If you do engage any independent contractors it is essential that both parties have in place well defined terms of provision of service. Harries HR can help you review and update your sub-contractor and independent contractor agreements to ensure that you as a Company do not fall liable.
From April 2020, employers will be liable to pay Class 1A national insurance contributions on termination payments above £30,000 that are subject to income tax by the employee.
BREXIT - As if we are not all completely over having to talk about Brexit - here I am, ready to tell you about plans in respect of employment law post-leaving the EU.
The EU has agreed to extend the date of the UK's withdrawal from the EU once more, now to the 31st January 2020. There are a lot of uncertainties about Brexit, but there are practical steps Companies can take from an HR perspective. Some recommended steps include writing to employees who are EEA nationals and urging them to apply for settled or pre-settled status. This means that, if granted, they can remain living and working in the UK indefinitely.
There will be some technical amendments to employment law to ensure a smooth Brexit. These changes and implementation dates are pending but will affect the following regulations:
Employment Rights (Amendment) (EU Exit) Regulations 2019,
Draft Employment Rights (Amendment) (EU Exit) (No.2) Regulations,
Insolvency (Amendment) (EU Exit) Regulations 2019.
If you already have an HR retainer agreement, you will automatically receive your new Parental bereavement leave policy and procedure document to add to your family friendly handbook in the first 1/4 of 2020. You will also be provided with an updated new employee checklist for first day and on-boarding planning to ensure all paperwork is completed and returned inline with the updated regulations.
It is vital, now more than ever before, that Companies engage with a CIPD qualified HR provider to meet all obligations - current and pending - for your workers and employees. The costs to defend a tribunal claim and the awards granted have increased exponentially, so it is easier and cheaper to get it right from the outset!  
Call Harries Human Resources on 01206-865464 or email: [email protected] for all of your practical HR needs
*Trusted and operating in Essex, Suffolk and London for 7 years*
The Government's National Living Wage was introduced on 1 April 2016 for all working people aged 25 and over, and is currently set at £7.20 per hour. In April 2017 it will go up to £7.50. The current National Minimum Wage for those under the age of 25 still applies.
Key points
Most workers over school leaving age will be entitled to receive the NMW.
The NMW /NLW rate is reviewed annually by the Low Pay Commission.
HM Revenue & Customs (HRMC) can take employers to court for not paying the NMW/NLW.
There are a number of exemptions to those who receive the NMW/NLW. These do not relate to the size of the business, sector, job or region.
The compulsory National Living Wage is the national rate set for people aged 25 and over.
The rates from 1 April 2017 will be:
£7.50 per hour - 25 yrs old and over
£7.05 per hour - 21-24 yrs old
£5.60 per hour - 18-20 yrs old
£4.05 per hour - 16-17 yrs old
£3.50 for apprentices under 19 or 19 or over who are in the first year of apprenticeship.
Contact us for a free template letter to notify your staff about the changes.
Harries HR, Recruitment & Training
October often brings exciting occasions and events including Halloween. However it also brings changes to the world of employment law.
As such employers should be aware of the following changes that are now in force:
1. Increase in the National Minimum Wage
Age                    Previous NMW        NMW from 1.10.15 
                              (per hour)                  (per hour)
21 and over                £6.50                         £6.70
18 – 20                       £5.13                         £5.30
16 – 17                       £3.79                         £3.87
Apprentices                £2.73                         £3.30
The Accommodation Offset has increased from £5.08 per day to £5.35 per day.
2. Tribunal power to make recommendations under the Equality Act 2010
In new claims under the Equality Act 2010, Tribunals will only be able to make recommendations relating to the claimant, rather than to make wider recommendations in order to reduce the adverse effect on any other person.
3. Health and Safety of self-employed individuals
Self-employed individuals will become exempt from Health and Safety laws if they do not have employees and whose work poses no potential risk to the health and safety of other workers or members of the public.
4. Modern Slavery Statements
From a presently unspecified date in October 2015, any business conducting it's, or part of its business, in the UK with an annual turnover of £36 million or more will have to publish an annual modern slavery statement. Government guidance on this is to follow, but statements must set out what steps the business has taken to ensure that slavery and human trafficking is not present within the business itself or the supply chain, or alternatively confirm that it has taken no such steps.
5. Tribunal power to make recommendations under the Equality Act 2010
In new claims under the Equality Act 2010, Tribunals will only be able to make recommendations relating to the claimant, rather than to make wider recommendations in order to reduce the adverse effect on any other person.
6. Right of Sikhs to wear turbans expanded
The right of turban-wearing Sikhs to wear their turban rather than a safety helmet is to be expanded from construction sites to almost all workplaces (save for emergency response services and the armed forces).
If you wish to discuss any of the above further, please contact a member of the Harries HR, Training and Health &Safety Team on01206 865464.
As the Conservative Party conference in Manchester commenced this week, Chancellor George Osborne made his announcement proposing shared parental leave be extended to working grandparents. 
Currently, the employee and the other parent are jointly entitled to a maximum of 50 weeks of SPL between them, subject to satisfying the eligibility conditions for entitlement to SPL. All of the 52 weeks of maternity leave, except the two-week period of compulsory maternity leave after birth, are available for sharing between both parents as SPL, less the weeks spent by the child's mother on maternity leave. 
The Chancellor's announcements means grandparents will also be able to take paid time off work for childcare under government plans to extend the existing leave. 
The statutory payment, which is currently £139.58 per week or 90% of average weekly earnings, can be divided between parents and grandparents. This extension is specifically intended to help single mothers as they do not have a partner to share this with and may otherwise miss out on the opportunity of shared parental leave.  
This flexibility is likely to help all parents return to work faster and with more ease. The proposal is lead by figures suggesting more than half of mothers turn to grandparents for help with childcare when they first return to work. According to Chancellor Osborne this has been detrimental to some grandparents as they have then given up a job, reduced their hours or taken time off to look after their grandchildren. It is therefore felt that this change will allow them to share leave while they maintain employment which ultimately is good for the economy.  
Some specialists have raised and expressed their concern about the cost implications of this extension to grandparents, as well as the complexity of the original rules only implemented earlier this year. 
Due to the complex nature of the original shared parental leave regulations, its popularity and uptake has been minimum at best. Time will tell if this additional caveat creates a bigger uptake.  
What this means for Employers?  Ensure you have an up to date family-friendly policy handbook which covers and provides clear guidance on Shared Parental Leave (SPL). 
Contact Harries Human Resources to claim our free Shared Parental Leave Policy by Friday 9th October 2015. 
Tel: 01206 865464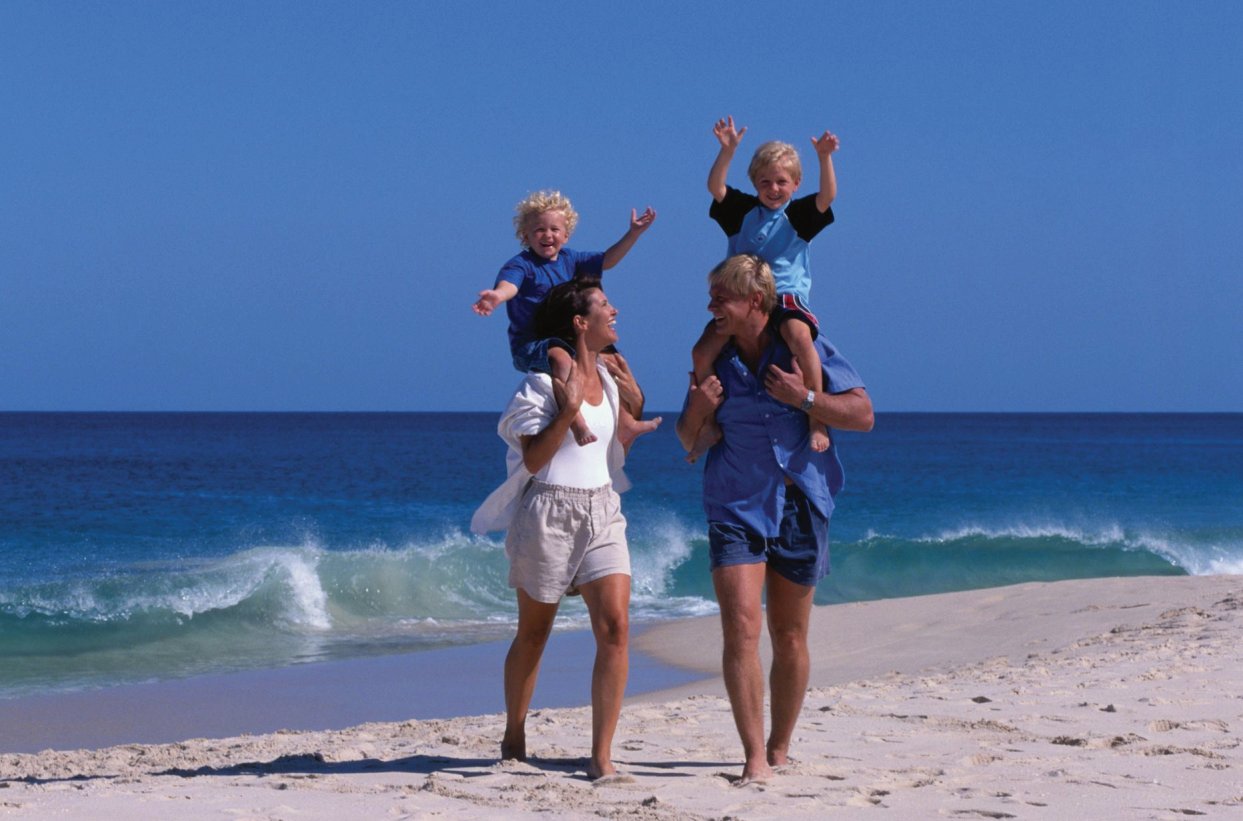 Holiday Pay
From the 1 July 2015 new holiday pay rules came into effect.  The Employment Appeal Tribunal ruled that employers must factor in overtime, commissions and bonuses when making holiday pay calculations instead of just basic pay.
If your employees receive irregular remuneration due to the inclusion of the above factors you will need to calculate holiday pay based on total earnings of the previous 12 weeks.
Guaranteed overtime requires the employer to offer overtime and the employee to work it.
Non-guaranteed overtime does not require the employer to offer overtime but requires the employee to work it if offered.
The ruling covers the 4 weeks (20 days) of annual leave stipulated by EU Working time directive and not the full 5.6 weeks provided under British law.
What to do? Check your holiday arrangements and see if any of your employee's receive guaranteed or non-guaranteed overtime and any other work related payments such as monthly commissions or bonuses. These must be used to calculate holiday pay moving forward.
National Minimum Wage
As you maybe aware, there are significant proposals being made in respect of the living wage and proposed increases to wages in the years to come.
From 1 October 2015:
the adult rate will increase by 20 pence and so will go from £6.50 to £6.70 per hour
the rate for 18 to 20 year olds will increase by 17 pence to £5.30 per hour
the rate for 16 to 17 year olds will increase by 8 pence to £3.87 per hour
the apprentice rate will increase by 57 pence to £3.30 per hour
the accommodation offset increases from the current £5.08 to £5.35
This is the largest real-terms increase in the National Minimum Wage since 2007, and more than 1.4 million of Britain's lowest-paid workers are set to benefit.
What to do? If any of your current employees are receiving the current level of NMW you must increase their rate to the appropriate level or face fines from the HMRC.
Salary Sacrifice
We have a new policy to cover the process and procedure related to Childcare Voucher schemes being used in the workplace.
What to do? If you are offering child care vouchers ensure you have a policy and clear procedures in place and variation of contract letters prepared for staff who use the scheme.
FOR HELP ON ANY ASPECTS NOTED ABOVE OR IF YOU JUST NEED TEMPLATE LETTERS PLEASE CONTACT US ON 01206-865464 /

[email protected]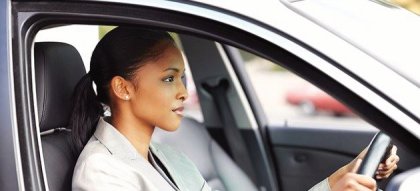 Over the last few months I have received multiple queries about Working Time Regulations and what is counted and not counted in respect of the travel element.
When calculating "working time" for the purposes of Working Time Regulations, any time spent by an employee travelling from their home to the first client's premises and from the last client's premises back to their home has never been deemed as part of their working hours.
However, this may all change!
Federación de Servicios Privados del Sindicato Comisiones Obreras vs. Tyco has had an impact on opinions about travel and working time. It is now suggested that where an employee has no fixed place of work, time spent travelling to the first clients premises and from the last clients premises should be classed as 'working time'. This is not a legal or set decision as the case is still to be heard in the European Court. Should the court agree with the current opinions it could have a huge impact on employees who travel as part of their role.
The rational behind the opinion to count travel time as part of the working hours is based on the belief that travelling is an integral part of the employee's role and is necessary for providing clients with the required service if that employee does not have a fixed place of work.
If this judgment comes into effect Employers must be ready to implement changes to ensure they remain compliant with the 48-hour week rules. If you are negligent in implement changes then you may face claims for wages, holiday pay, rest periods or breach of the 48-hour week.
Contact Harries HR now for a free and impartial health check and details on implementing the correct policy and get ahead of this change!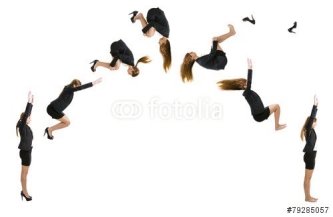 The government has a new 'Fit for Work' Service which is being rolled out prior to a full implementation planned for May 2015. This is linked to the government stopping compensation paid to employers' for statutory sick pay (SSP) as of April 2015. 
FFW Service will offer the following…
Free referrals for an occupational health assessment for employees who have reached, or whose GP expects them to reach, 4 weeks of sickness absence.
Free health and work advice through its website and a telephone advice line to help with absence prevention.

Contact information and methods
Contact can be made for FFW through its website and by telephone, as many times as needed. It can give employees, employers and GPs advice about work-related health matters (if an employee's health condition is affecting them at work) or when an employee is off sick from work. The advice can help identify adjustments that could help an employee either remain in work or assist with faster return to work.
O.H. Occupational health assessments
Employees can be referred to FFW by their GP, however employers can also make a referral when an employee has been (or is expected to be) off work for 4 weeks and if it is considered that there is a reasonable possibility of the employee returning to work. Employees will be encouraged to tell their employer when they have been referred
by their GP. Though there is no requirement for an employer to contact the employee's GP before it refers an employee to FFW. If FFW service receives duplicate referrals they will be combined.

There are no limits on the number of eligible employees that can be referred to FFW by a single employer however an employee can only be referred for one assessment in any 12-month period.
FFW will be delivered by registered occupational healthcare professionals. An assessment to identify all possible hindrances preventing the employee's return such as physical, mental health, work and personal factors challenges will be carried out over the telephone and will normally be completed within 2 working days of the referral.

The employee will be asked to describe their condition, job role and all factors which are affecting their return to work. The employee and their appointed case manager (the person who carried out the assessment) will then agree a Return to Work Plan to address each impediment and enable a safe and sustained return to work.

The majority of cases are expected to be telephone assessments, though face-to-face assessments can be done if necessary within 5 working days of it being deemed necessary. If the employee consents, their case manager may contact the employer to assist in the creation of the employee's Return to Work Plan.  This may be appropriate where it is necessary to get a better understanding of the workplace context and any limitations than the employee is able to provide; or where the employee's relationship
with the employer is identified as an obstacle to a return.

The Return to work plan
The RTW Plan, with the employee's consent, will be provided to their GP and employer. A RTW Plan will cover a specified period of time and will state whether an employee is fit for work or whether they may be fit for work, subject to their employer being able to follow certain recommendations.

Where available a RTW Plan will include a timetable for progressing interventions and for returning to work. It may also include advice for the employee and their GP and may suggest further potential sources of assistance. While all parties are "encouraged to act on the recommendations", it remains for the employer to decide to implement any recommendations.  The case manager will contact the employee at arranged points to review progress and if necessary a further assessment can be carried out.

There is hope that the new tax exemption of up to £500 per tax year, per employee will encourage employers to support recommendations made by a RTW Plan, which include counselling or physiotherapy.
Where the employee meets the criteria for Access to Work their employer can apply for support, such as specialist aids and equipment or support workers.

A RTW Plan will provide sufficient information for the employer to decide on fitness for work and can be accepted in place of a "fit note" as evidence of sickness absence for SSP purposes.

FFW Discharge
Employees will automatically be discharged from FFW on the following basis:
On the date when FFW decide that there is no further assistance they can offer the employee, which will be either when the employee has been with the service for 3 months, or at the point that FFW decides that the employee will be unable to return to work for 3 months or more.
2 weeks after they have returned to work (including beginning a phased return).
Historically paid holiday has been based on 'basic pay' only in the UK. However, after a recent Employment Appeal Tribunal decision, this approach has been deemed not in line with European Working Time Directive. As such, employers now must take into account overall remuneration when calculating holiday pay for employees.
Under EU Law, full time employee's statutory entitlement is four weeks holiday pay for each year. This works well as a general rule however variations around this can cause some confusion. For example, many employers include Bank Holidays within that period, part time workers qualify on a pro-rata basis and self employed personnel receive no entitlement at all.
So what does this mean for you?
You may need to now recalculate your employee's holiday pay to take into account overtime and commission! The EAT ruling stated it is wrong to only take into account basic pay when calculating how much an employee should be paid while they are on holiday.
By law all full time workers on a five day working week are entitled to 28 days paid holiday (5.6 weeks) per annum. Bank & Public holidays can be included within that annual leave. Part time workers are entitled to the same level of holiday pro rata. If an employee leaves without having uses up their accrued holiday, it should be paid.
Based on the ruling precedent has been set for how holiday pay will now be calculated. The new calculations will only apply to the EU Law's four weeks (20 days) holiday requirement and does not included the UK 1.6 weeks additional time for bank and public holidays or any discretionary holiday on top of that. Therefore, from now on, Companies should take into account commission and overtime when calculating holiday pay covering the 4 week requirement for certain workers.
Harries Human Resources & Birketts LLP will be holding a free Q&A and business to business networking session on Friday 23 January 2015, 9:30am at6 Grange Way, Whitehall Industrial Estate, Colchester, Essex, CO2 8HG to answer all your questions.
As most business know national minimum wage increases every October. 2014 is no different though through a bidrecommended by the independent Low Pay Commission (LPC) this year will see the biggest rise since 2008 for low paid employees. This decision is expected to boost the amount workers take home by as much as £355 per year. This increase will affect employees aged 21 and over.
Business Secretary Vince Cable officially stated "This will benefit over one million workers on national minimum wage and marks the start of a welcome new phase in minimum wage policy."
From the 1st of October 2014 NMW rates will be:
a 19p (3%) increase in the adult rate (from £6.31 to £6.50 per hour)
a 10p (2%) increase in the rate for 18 to 20 year olds (from £5.03 to £5.13 per hour)
a 7p (2%) increase in the rate for 16 to 17 year olds (from £3.72 to £3.79 per hour)
a 5p (2 %) increase in the rate for apprentices (from £2.68 to £2.73 per hour) 
Contact Harries HR for your National Minimum wage increase letter template on 01206 865464 or [email protected]
At the end of each year we find ourselves reflecting on our achievements, mistakes or missed opportunities of the last 12 month and looking forward to what the year ahead may hold.
We will make resolutions that we don't keep such as living a healthier life style and going to the gym knowing deep down it won't happen. But most of us will at some point be faced with an employment related issue such as seeking a new job with better prospects or progressing within our existing Company or a more sinister issue such as a grievance.
Harries HR aren't going to come to the gym with you but we can help you to make sure that your employee/ employer statutory requirements are met and is something you can successfully cross off your 'to do' list.
What's changing in 2014

On 31 January 2014 TUPE changes, including those relating to service provision, employee liability information and collective agreements, will come into force.

On April 2014 Flexible Working will be extended to all employees not only those with children of an appropriate age have a legal right to request flexible working.

In spring 2014 Mandatory ACAS pre-claim conciliation comes into effect meaning anyone starting a claim in the Employment Tribunal will be required to attempt to resolve through mediation first.
This is coupled with the introduction of fees which came into force in the summer of 2013 which was aimed at reducing the number of Tribunal claims.
In April 2014 'False Self-Employment' Consultation begins as the HMRC believe that tax is being unlawfully avoided by both individuals and businesses by using workers through employment agencies and claiming those workers are self-employed. Initially the focus was on the construction industry but has now spread to other sectors.  If your Company uses 'self-employed' agency workers, then you need to be aware of this.
Zero hour consultation closes on 14 March 2014. The government has acknowledged that there is a legitimate place for zero hour contracts, which offer flexibility for both employers and employees. The consultation which was launched on 19 December 2013 is not aimed at banning zero hour contracts but rather, at making sure they are fair to employees. 
If you have an HR or personnel related issue and need expert advice without the high hourly rate of an employment solicitor, then call Harries Human Resources for a free and confidential consultation.
/