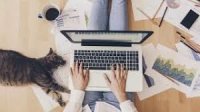 With working from home becoming the norm due to the recent COVID19 outbreak, we at Harries HR suggest some top tips for staying motivated and productive while self-isolating.
Tip 1 - Create a clearly defined work space. This can be set up at the start of your working day on your kitchen table or in a designated area of your living room. Try to keep in mind display screen equipment (DSE) workstation recommendations when creating your work area to minimise repetitive strain or other injuries.
Tip 2 – Prepare a to do list with key tasks for completion every day. Prioritise these based on four key factors:  urgent and important, important but not urgent, not urgent and not important. Ensure the non-urgent and non-important tasks are dropped to the very end of your task lists.
Tip 3 – Keep your work time and personal time strictly separate. Stick to your normal working hours and do not procrastinate or become distracted with household chores or items.
Tip 4 – Dress for the work day. Avoid staying in your PJ's. For maximum productivity get up, get dressed and arrive at your home workstation as you would for a normal day in the office.
Tip 5 – Stay connected. Use the amazing tools available through systems such as Zoom, Microsoft teams, Hang out calls or skype to stay in touch with your work colleagues. These tools minimise social isolation which can develop while working from home and is a good way to boost engagement while remote working.
Tip 6 – Take your rest break! Step away from the screen and stand up or walk around for 5 minutes every hour you work/sit. It is easy to work through without a break when you are busy, but a key element of high productivity is essential rest. So, prepare you lunch and snacks the night before and have ready as you would if you were working in the office.
Tip 7 – Set boundaries if you do not live alone. Ensure your partner, children or pets are either kept outside of your designated home workspace or discuss and establish rules so you can stay focused.
Tip 8 - Stay off social media. Try to minimise how often you check Facebook, twitter, Instagram or snap chat throughout the day. Set limits for yourself to only 3 times between 9am and 5pm and only during tea, lunch or your predetermined rest breaks.
Tip 9 – Work to your sound track of life. If your role allows it, set up a work play list and wear headphones to listen to music that motivates you and keeps you focused.
Tip 10 – Reward yourself at the end of each day. Create a routine which signals the end of successful day and follow that at the close of each home working day. This can be as simple as shutting down all work-related emails and apps and putting away all paperwork and going for a walk.
Harries HR have several tool kits and policies to support home workers. Please contact us if you have any questions or if you need support with transitioning your team to working from home.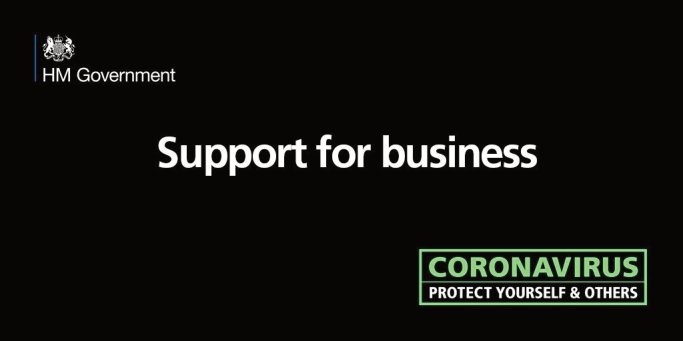 There is so much information dotted around about the support available further to the Coronavirus pandemic. Below is a summary and links to gain further details for your particular situation. 
Business Rates:
Retail, hospitality and leisure industries – no rates for 20-21.


Do nothing, you will be contacted by your local council.


Retail, hospitality and leisure industries – cash grants.


Rateable value up to £15000 - £10000 grant


Rateable value between £15001 and £51000 - £25000 grant
Nursery Businesses – no rates for 20-21.
Businesses that occupy premises that receive SBRR or RRR - £10000 grant
Small Employers :
You must have a PAYE scheme in operation to access the Coronavirus Job Retention Scheme (CJRS).
This scheme was set up as a possible alternative to redundancies and or lay offs. Instead employers are able to discuss with their employees the option to reclassify them as a 'furlough worker'. In becoming a furlough worker HMRC would then pay up to 80% of the employees salary, to a maximum of £2500 per month.
There are options for the employer to top up the income (20%).  The basis for this depends on current contractual rights and if your terms and conditions already have a clause covering the right to lay off and or short time working. This is not current English Law and as such it is vital that employers consult with their employees and gain explicit consent to "furlough" in writing. The 'furlough worker" is to be sent home and is not to carry out any work for you or anyone else. 
A furlough workers pay can be backdated to 1/3/2020 when the scheme commence and is available for 3 months, but might be extended if necessary.
You will need to access this through an HMRC portal which is not yet live. 
Directors can also be "furloughed" however they must stop working.
SSP (Statutory Sick Pay):
HMRC has confirmed that it will reimburse SSP for up to 2 weeks for employees who have Covid-19 symptoms or live with someone who is exhibiting symptoms.
There is no system in place for reclaiming this at the moment, so it is recommended that you try to obtain proof such as a "fit-note" or electronic note from NHS 111. 
From the HMRC website - If evidence is required by an employer, those with symptoms of coronavirus can get an isolation note from NHS 111 online and those who live with someone that has symptoms can get a note from the NHS website.
Self Employed:
Self employed or freelancers will need to have completed an 2018 - 2019 tax return to be eligible for the support scheme being set up. 
If you missed the January deadline you have until the 23rdApril to get this submitted. 
You need to have profits of under £50000 to apply.


More than half of your income must come from being self employed


You also have to have lost business due to Covid-19
You will get up to 80% of your average monthly profit averaged over the last 3 years (or less if you have been trading for less).
HMRC will contact you if you can apply and direct you to an online portal and application form and process. 
July tax payments can be deferred until January 2021.
If you run a Small Businesses –
VAT payments – if you are due to make a VAT payment between 20-3-20 and 30-6-20, this payment can be deferred until 31-1-2021.
Coronavirus Business Interruption Loan – this is available to all business with a turnover less than £45 million per year. 
You also have to meet the other British Bank Criteria 
HMRC will pay lender costs and the interest for the first 12 months, and will also guarantee 80% of the loan. 
Should you have a current debts with HMRC you can apply for Time To Pay by calling 0800 0159 559.
General Support for all Households:
Apply for a mortgage break. This will be available from your mortgage provider.
Remember there are long waiting periods so it is advisable to check eligibility early and see what you maybe entitled to via Universal Credit (UC).
The 2020-2021 allowances an average of: 
Standard allowance single - £317.00


Standard allowance couple - £507.37
There are also other elements if you have children. 
You may still receive UC if you are responsible for a child or young person or have an illness or health condition that affects your ability to work so contact the UC helpline.
If you rent you may be eligible for help with housing costs so apply. 
You can also ask for an advance payment, as the standard payment takes 5 weeks to come through if you a facing financial hardship currently.
Please contact Harries HR for any employee/employer and employment law or human resources related queries, concerns or to gain options based on your business needs during this difficult time on T: 01206 865464 OR email:  [email protected] 
We are still working and available from 9am to 6pm Monday to Friday.
If you have a retainer with us all advice is FREE!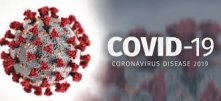 COVID-19, The Employers duties and obligations in respect of the Coronavirus
The current hot topic of discussion dominating the news is the Coronavirus. But what do employers need to consider and prepare for in the event of an employee or worker traveling to and from a specified area, contracting the virus or is suspected of having the virus?
Under the duty to ensure the health and safety of employees and to provide a safe place and system of work employers have the responsibility to seriously assess the risks associated with the spread of the virus. As such employers would be justified in requiring an employee who have symptoms of the Coronavirus not to come to work. It is further advised that employees seek guidance from NHS 111 and not return to work until symptoms have cleared.
However, if an employee does not have symptoms associated with the Coronavirus, but have travelled to or from a specified area or has had contact with someone who is infected, the employer should review up to date guidance from the gov.uk (COVID-19: guidance for employers and businesses) and weigh up the risks to determine if employees should or should not attend work in this scenario. The employee and employer should mutually agree if options exist to work from home to do so; or the appropriate time to return to work after the relevant recommended self-isolation period has expired.
Where an employee is advised to self-isolate; which is normally for a period of 14 days, due to returning from a specified region but have no symptoms, then it may be deemed that the right to statutory sick pay (SSP) would not apply. This is because SSP is payable for employees who are incapable of work due to illness. Employers should avoid having employees attend work where they have had medical advice confirming they should not attend work. Matt Hancock, Heath Secretary has stated to the House of Commons on the 26 February 2020, that "self-isolation on medical advice is considered sickness for employment purposes." As such it is highly recommended that employers do not take a one size fits all approach and view every case on its own merit to determine if SSP applies or not and follow good practice guidance as instructed by your HR (human resources department).
Statutory sick pay (SSP) is payable to any employee who is sick and incapable of working at the current rate of £94.25 per week.
If an employee attends work and is instructed by their employer not to come to work as a preventative measure, the employee is entitled to be paid as usual.
The advice from Public Health England currently states that there is no need to close places of work or business if someone suspected of having coronavirus has been to the premises. Should the person subsequently test positive for COVID-19, Public Health England will advise the Company on what action to take which may not necessarily be closure.
All employers must consider putting in place contingency plans to address business continuity in the event of the virus escalating resulting in the workplace being closed. Options to consider should include working from home, working at a different locations or potentially short-time working or lay-offs. It is essential that technology to enable remote access is put in place in advance such as cloud-based platforms and or VPN's so employees can work from home if required.
Harries HR are available to support employers with planning for Coronavirus and their obligations in regard to employees and workers.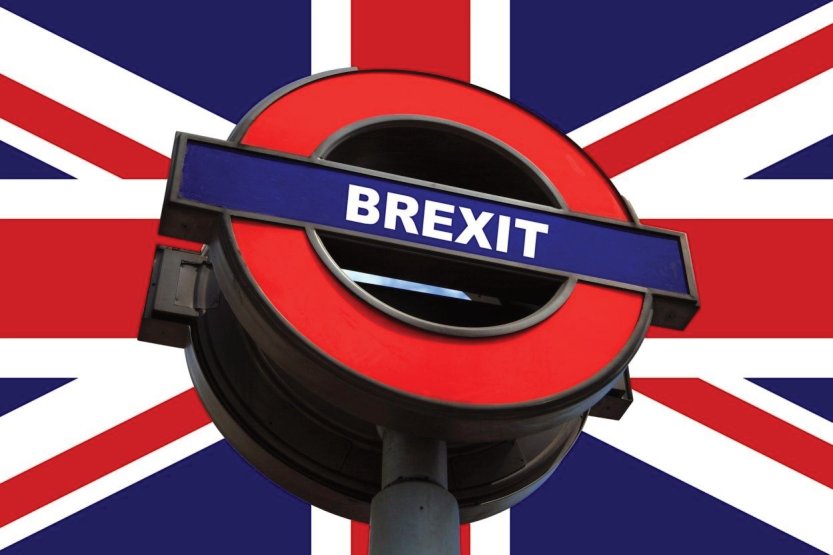 With the deadline to Brexit swiftly approaching many of our clients are asking… 
"What affect will this have on EU nationals currently working in the UK?"
The UK as we all know is due to leave the EU on the 31 January 2020, and now that the withdrawal Bill has passed a vote in the House of Commons it is now very likely that the UK WILL indeed leave the EU on the 31/01/2020. 
There is a transition period in place which ends on the 31 December 2020.   So, what does this mean for our EU workers?   EU nationals residing in the UK before 31 December 2020 will be eligible for settled status when they have accumulated 5 years as a resident in the UK. This settled status means they will have the right to live and work in the UK indefinitely. If they do not have five years continuous residence, they may apply for pre-settled status which provides the right to remain until they reach the five years mark.   This scheme is currently open and is accepting applications now.   
 It is imperative to note that individuals must apply for settlement status even if they have previously obtained permanent residence status.   
Other EEA citizens such as Iceland, Norway and Liechtenstein and Swiss nationals can also apply under the new settlement scheme.   Full guidance and how to apply if you have any employees who fall into this category can be found on the Gov.UK website or click the click -
Harries HR is offering A FREE HR HEALTH CHECK  to assist you in ensuring your current employee paperwork and right to work checks meet statutory requirements.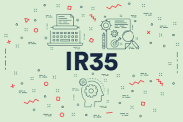 IR35 relates to the situation where a worker (example a contractor, freelancer or consultant) supplies their services to a Company via an intermediary (i.e. the individual's own personal service company).
IR35 is also known as the off-payroll working rules and the intermediaries legislation.
"IR35" refers to the number of the original HM Revenue and Customs press statement about the rules.
The IR35 rules are aimed at preventing tax avoidance where a worker is engaged through an intermediary. IR35 applies if the worker would have had employee status had they been engaged directly by the end client.
Under the reformed IR35 rules, which have applied to the public sector since April 2017 and are due to be extended to the private sector from April 2020, it is the client engaging the worker that is responsible for assessing their employment status to determine whether or not IR35 applies.
The reformed rules provide that, if IR35 does apply, the party that pays the worker's fees (this could be the engaging client or an agency) is deemed to be their employer for tax and national insurance purposes. The fee-payer must pay national insurance contributions (NICs) and the apprenticeship levy, if applicable, in relation to the worker and must deduct income tax and employee NICs from their fee.
Under the current IR35 rules in place in the private sector, the intermediary has been responsible for deciding whether or not IR35 applies and for operating PAYE in relation to the worker if it does.
Harries Human Resources are offer a FREE HR Health check to any Company who want to check if their Contractor, Freelancer or Consultant may fall into this category or not.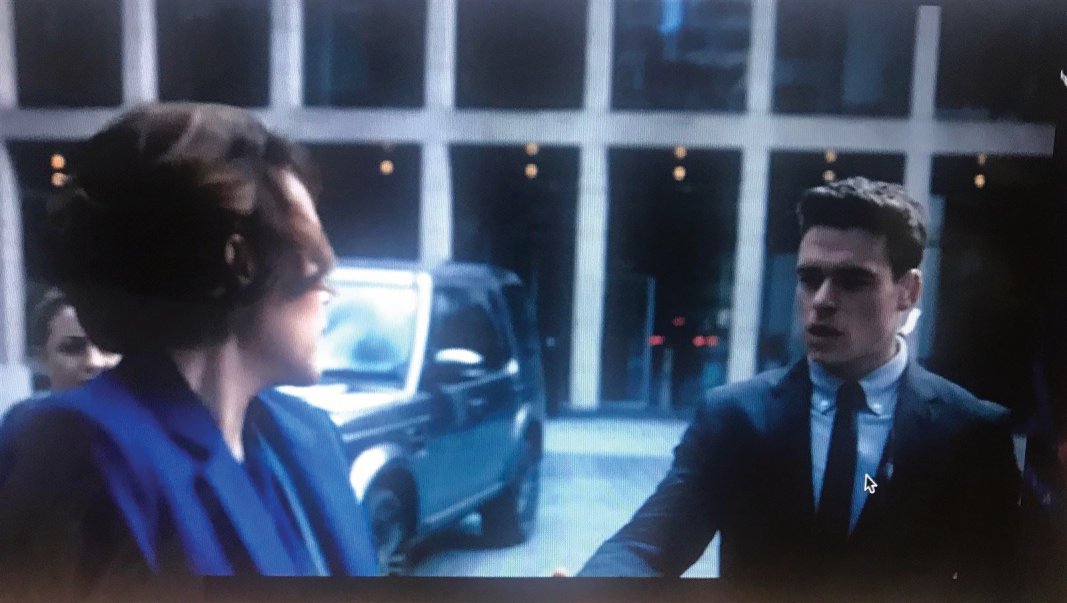 The phenomenon that is BODYGUARD charting the relationship between a personal protection officer (PPO) David Budd and Home Secretary Julia Montague raises some key HR questions about personal relationships within the workplace.

 


In the situation between Budd and Montague, the main challenge and concern is not just due to Montague's profile and important position within the government; but also due to her seniority.

 


It is vital that Organisations have a clear code of conduct policy in place covering relationships at work. Most public funded Companies have policies requiring specific actions to be taken in the event of a relationship developing in the workplace. The scope is vast- varying from a relationship being banded completely, to them being allowed but only under specific circumstances. Where a clear company policy is not in place, it is recommended that employees are encouraged to disclose a change in their relationship status to their manager or to their HR department. A risk assessment is also suggested to determine the possible effects of the relationship,  particularly where the relationship is between manager or senior personnel and a direct subordinate. In some cases it may be necessary to transfer one party to an alternate department or business site, or one party may be required to resign based on the impact to the business. In other cases both individuals may be allowed to remain with caveats put in place to safeguard both parties and the Company as a whole. These include restrictions on decisions which may affect both parties such as salary reviews or increases, duties etc. And both parties would be deterred from sharing confidential information with each other that in regular circumstances they would not be privy to.

 


The overall key to ensuring both parties are protected in line with the Company's duty of care - whilst remaining in the businesses best interest - is that clear policies must be in place and enforced.

 





For a

FREE HR health check

on your policies, procedures and forms to ensure they are GDPR compliant and will protection your business from risk, contact Harries Human Resources today on 01206 865464 OR email:

[email protected]

Employers are likely to face two inevitable key issues during the season of good tidings. These are holiday and time off requests made late and fitness to work impaired by alcohol.




As most employers' holiday year coincide with the calendar year and contracts stipulating all annual leave must be taken in the year it is accrued -with some exemptions- employers often find themselves short staffed during mid to end December.




So, how to avoid the problem? Firstly no employee has any right to a particular day off. As such,  employers are urged to not only award leave on a first come first serve basis, but to also ensure holiday request forms are submitted providing ample notice to ensure business continuity. Many SME's with no shut down periods agree and arrange department cover through team agreement made in the summer. However should an agreement not be reached… who has priority?




Good practice is to have all employees submit their requests before approving any specific application. Employers may use factors such as half term or who had time of the year before to ensure a fair approach is taken. It is important to also note that a request from an employee with children should not automatically trump one without. This refusal would not amount to indirect discrimination provided the employer has objectively reviewed and can justify the refusal.




Top tips are to ensure your contracts of employment stipulate the minimum of 5.6 weeks entitlement in each holiday year (pro rata for part time staff) and expectations in respect of working on Bank or Public holidays, and booking time off are clearly communicated.




In addition to last minute requests for time off employers may face issues with employees being unfit or incapable to work brought on by alcohol or illegal drugs.

It is good practice for employers to have a well-defined Health & Safety policy outlining their rules in respect of alcohol and drugs. It is often the case that an employee may have attended a party of some sort and consumed several units of alcohol. A standard request to ensure an employer's duty of care is met and employees do not drive or work while impaired by alcohol, is to stipulate and communicate to the workforce the Company's Alcohol Policy. The policy may outline that an employee while at work must be below the legal drink-driving level and as such notes it you are unfit to drive safely then you are unfit to work safely.




The golden rule is "Everything in moderation".




Stay safe and Happy Holidays one and all.




Harries Human Resources offers a comprehensive library of Policies and procedures including Health & Safety specifically as it relates to Alcohol & Drugs.




Call us now for a quote and sample document!




T: 01206 865464

0

/