| | |
| --- | --- |
| Posted on February 3, 2015 at 7:06 AM | |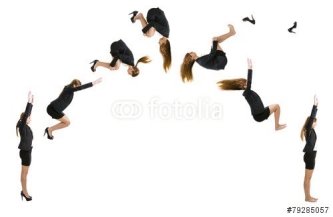 The government has a new 'Fit for Work' Service which is being rolled out prior to a full implementation planned for May 2015. This is linked to the government stopping compensation paid to employers' for statutory sick pay (SSP) as of April 2015. 
FFW Service will offer the following…
Free referrals for an occupational health assessment for employees who have reached, or whose GP expects them to reach, 4 weeks of sickness absence.
Free health and work advice through its website and a telephone advice line to help with absence prevention.

Contact information and methods
Contact can be made for FFW through its website and by telephone, as many times as needed. It can give employees, employers and GPs advice about work-related health matters (if an employee's health condition is affecting them at work) or when an employee is off sick from work. The advice can help identify adjustments that could help an employee either remain in work or assist with faster return to work.
O.H. Occupational health assessments
Employees can be referred to FFW by their GP, however employers can also make a referral when an employee has been (or is expected to be) off work for 4 weeks and if it is considered that there is a reasonable possibility of the employee returning to work. Employees will be encouraged to tell their employer when they have been referred
by their GP. Though there is no requirement for an employer to contact the employee's GP before it refers an employee to FFW. If FFW service receives duplicate referrals they will be combined.

There are no limits on the number of eligible employees that can be referred to FFW by a single employer however an employee can only be referred for one assessment in any 12-month period.
FFW will be delivered by registered occupational healthcare professionals. An assessment to identify all possible hindrances preventing the employee's return such as physical, mental health, work and personal factors challenges will be carried out over the telephone and will normally be completed within 2 working days of the referral.

The employee will be asked to describe their condition, job role and all factors which are affecting their return to work. The employee and their appointed case manager (the person who carried out the assessment) will then agree a Return to Work Plan to address each impediment and enable a safe and sustained return to work.

The majority of cases are expected to be telephone assessments, though face-to-face assessments can be done if necessary within 5 working days of it being deemed necessary. If the employee consents, their case manager may contact the employer to assist in the creation of the employee's Return to Work Plan.  This may be appropriate where it is necessary to get a better understanding of the workplace context and any limitations than the employee is able to provide; or where the employee's relationship
with the employer is identified as an obstacle to a return.

The Return to work plan
The RTW Plan, with the employee's consent, will be provided to their GP and employer. A RTW Plan will cover a specified period of time and will state whether an employee is fit for work or whether they may be fit for work, subject to their employer being able to follow certain recommendations.

Where available a RTW Plan will include a timetable for progressing interventions and for returning to work. It may also include advice for the employee and their GP and may suggest further potential sources of assistance. While all parties are "encouraged to act on the recommendations", it remains for the employer to decide to implement any recommendations.  The case manager will contact the employee at arranged points to review progress and if necessary a further assessment can be carried out.

There is hope that the new tax exemption of up to £500 per tax year, per employee will encourage employers to support recommendations made by a RTW Plan, which include counselling or physiotherapy.
Where the employee meets the criteria for Access to Work their employer can apply for support, such as specialist aids and equipment or support workers.

A RTW Plan will provide sufficient information for the employer to decide on fitness for work and can be accepted in place of a "fit note" as evidence of sickness absence for SSP purposes.

FFW Discharge
Employees will automatically be discharged from FFW on the following basis:
On the date when FFW decide that there is no further assistance they can offer the employee, which will be either when the employee has been with the service for 3 months, or at the point that FFW decides that the employee will be unable to return to work for 3 months or more.
2 weeks after they have returned to work (including beginning a phased return).
Categories: Law Update
/