| | |
| --- | --- |
| Posted on December 3, 2019 at 10:18 AM | |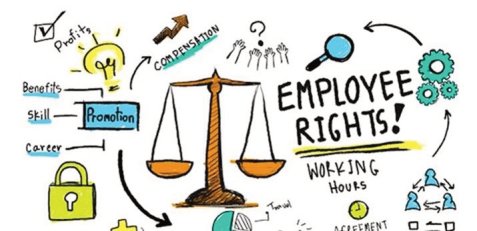 The HR round up for 2019.... and what's to come for 2020!
2018 brought us some fundamental employment law changes and 2019 has been no different.
In 2018 we saw changes to occupational pensions revaluation rate, national minimum wage rises, increases to SSP, SMP and all family related pay rates and a change to tax treatment of payments made in lieu of notice. But one of the most talked about changes was the implementation of the General Data Protection Regulation 2016 which came into force on the 25th May 2018.
2019 brought us similar rises in statutory payments. In April 2019 we had the following rises:
* National living wage increasing to £8.21 ph for anyone 25 and over.
* National minimum wage increasing to £7.70 ph for 21 to 24 year olds.
* National minimum wage increasing to £6.15 ph for 18 to 20 year olds.
And the rates for 16 or 17 year olds rose to £4.35 per hour with apprentices receiving a minimum of £3.90 per hour.
The Employment Rights Regulations 2019 (SI2019/731) increased the maximum penalty that an employment tribunal can order for an aggravated breach of a worker's rights from £5,000 to £20,000.
The Employment Rights Act 1996 has now been extended in respect of itemised pay statements, resulting in a corresponding right to receive information on the number of hours being paid for in workers payslips where pay varies by reference to time worked.
Employment tribunal award limits have increased; with the maximum amount of a week's pay for the purpose of calculating the basic award for unfair dismissal and a redundancy payment changing to £525, and the maximum amount of the compensatory award for unfair dismissal rising to £86,444.
The lower earnings limit for national insurance contributions increased to £118 per week. Similarly, all family friendly payments increased proportionately: with statutory maternity, paternity, adoption and shared parental leave increasing from £145.18 to £148.68 per week.
There was also a small uplift to statutory sick pay from £92.05 to £94.25 per week.
The Employers' Duties (Implementation) (Amendment) Regulations 2016 provide that, the minimum level of employer contribution into a pensions auto-enrolment scheme increased from 2% to 3%, with an increase to the employee contribution from 3% to 5%. The total minimum contribution increases from 5% to 8% on the 6th April 2019.
And finally, in November of 2019 the list of prescribed persons to whom workers may make a protected disclosure to was amended. Substituting Social Care and Social Work Improvement Scotland for the Care Inspectorate, to include the Commission for Equalities and Human Rights. Substituting the Regulator of Social Housing for the Homes and Communities Agency; and to change the name of the Independent Police Complaints Commission to the Independent Office for Police Conduct.
Looking forward to 2020, further significant changes are due
The most notable being changes to:
1. Parental bereavement leave, pay and rights.
2. Extension of the right to a written statement to all workers.
3. Increase to the holiday pay reference period.
4. IR35 changes for the private sector.
5. Change to tax treatment of termination payments above £30,000.
6. Mixed-sex civil partnerships are introduced.
7. BREXIT!
The Civil Partnership (Opposite-sex Couples) Regulations 2019 will enable mixed-sex couples to form civil partnerships in England and Wales. Previously, only same-sex couples could form civil partnerships. This change will have a positive effect on survivor benefits in pension schemes from the 2nd December 2019.
In April 2020 the Parental Bereavement (Leave & Pay) Act 2018 will come into force which entitles employees to a period of leave following the death of a child under the age of 18 or a stillbirth after 24 weeks of pregnancy. Employees with 26 weeks' continuous service will be entitled to paid leave at the statutory rate.
The Extension of the right to a written statement to all workers means that from the 6th April 2020, employers must provide all workers (not just employees) with a written statement of particulars from their FIRST DAY OF EMPLOYMENT. This is a significant change from the current rules which allow employers to issue statements within the first two (2) months of employment. It is therefore vital that preparations for the correct induction and on-boarding process for new employees are robust and include offer letters and full statements (contracts including all required content), and right to work checks are completed on DAY ONE of employment! As your chosen HR provider please advise me of all new starters to ensure all new starter check lists and best practice HR paperwork are completed to meet these requirements, as the normal 15% award uplifts for compensation for this breach applies.
An increase to the holiday pay reference period will mean the period for the purpose of calculating holiday pay for workers with irregular hours will change from 12 weeks to 52 weeks from the 6th April 2020. Employers will be required to review the last 52 weeks and discard any weeks that the worker did not earn pay to calculate their average weekly pay.
Reforms to the intermediaries legislation (IR35) in the public sector is being extended to medium and large private sector employers. Responsibility for determining if IR35 applies to independent contractors will move to the Company engaging the individual. This is to reduce tax avoidance for off-payroll contractors employed via personal service Companies. Employers will need to review the contracts and pay arrangements for their contractors to determine how the rules will affect them. If you do engage any independent contractors it is essential that both parties have in place well defined terms of provision of service. Harries HR can help you review and update your sub-contractor and independent contractor agreements to ensure that you as a Company do not fall liable.
From April 2020, employers will be liable to pay Class 1A national insurance contributions on termination payments above £30,000 that are subject to income tax by the employee.
BREXIT - As if we are not all completely over having to talk about Brexit - here I am, ready to tell you about plans in respect of employment law post-leaving the EU.
The EU has agreed to extend the date of the UK's withdrawal from the EU once more, now to the 31st January 2020. There are a lot of uncertainties about Brexit, but there are practical steps Companies can take from an HR perspective. Some recommended steps include writing to employees who are EEA nationals and urging them to apply for settled or pre-settled status. This means that, if granted, they can remain living and working in the UK indefinitely.
There will be some technical amendments to employment law to ensure a smooth Brexit. These changes and implementation dates are pending but will affect the following regulations:
Employment Rights (Amendment) (EU Exit) Regulations 2019,
Draft Employment Rights (Amendment) (EU Exit) (No.2) Regulations,
Insolvency (Amendment) (EU Exit) Regulations 2019.



If you already have an HR retainer agreement, you will automatically receive your new Parental bereavement leave policy and procedure document to add to your family friendly handbook in the first 1/4 of 2020. You will also be provided with an updated new employee checklist for first day and on-boarding planning to ensure all paperwork is completed and returned inline with the updated regulations.




It is vital, now more than ever before, that Companies engage with a CIPD qualified HR provider to meet all obligations - current and pending - for your workers and employees. The costs to defend a tribunal claim and the awards granted have increased exponentially, so it is easier and cheaper to get it right from the outset!  




Call Harries Human Resources on 01206-865464 or email: [email protected] for all of your practical HR needs




*Trusted and operating in Essex, Suffolk and London for 7 years*

Categories: Law Update

0

/