Shopping Cart
Your Cart is Empty
There was an error with PayPal
Click here to try again
Thank you for your business!
You should be receiving an order confirmation from Paypal shortly.
Exit Shopping Cart
| | |
| --- | --- |
| Posted on March 6, 2020 at 8:46 AM | |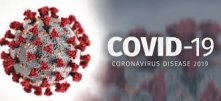 COVID-19, The Employers duties and obligations in respect of the Coronavirus
The current hot topic of discussion dominating the news is the Coronavirus. But what do employers need to consider and prepare for in the event of an employee or worker traveling to and from a specified area, contracting the virus or is suspected of having the virus?
Under the duty to ensure the health and safety of employees and to provide a safe place and system of work employers have the responsibility to seriously assess the risks associated with the spread of the virus. As such employers would be justified in requiring an employee who have symptoms of the Coronavirus not to come to work. It is further advised that employees seek guidance from NHS 111 and not return to work until symptoms have cleared.
However, if an employee does not have symptoms associated with the Coronavirus, but have travelled to or from a specified area or has had contact with someone who is infected, the employer should review up to date guidance from the gov.uk (COVID-19: guidance for employers and businesses) and weigh up the risks to determine if employees should or should not attend work in this scenario. The employee and employer should mutually agree if options exist to work from home to do so; or the appropriate time to return to work after the relevant recommended self-isolation period has expired.
Where an employee is advised to self-isolate; which is normally for a period of 14 days, due to returning from a specified region but have no symptoms, then it may be deemed that the right to statutory sick pay (SSP) would not apply. This is because SSP is payable for employees who are incapable of work due to illness. Employers should avoid having employees attend work where they have had medical advice confirming they should not attend work. Matt Hancock, Heath Secretary has stated to the House of Commons on the 26 February 2020, that "self-isolation on medical advice is considered sickness for employment purposes." As such it is highly recommended that employers do not take a one size fits all approach and view every case on its own merit to determine if SSP applies or not and follow good practice guidance as instructed by your HR (human resources department).
Statutory sick pay (SSP) is payable to any employee who is sick and incapable of working at the current rate of £94.25 per week.
If an employee attends work and is instructed by their employer not to come to work as a preventative measure, the employee is entitled to be paid as usual.
The advice from Public Health England currently states that there is no need to close places of work or business if someone suspected of having coronavirus has been to the premises. Should the person subsequently test positive for COVID-19, Public Health England will advise the Company on what action to take which may not necessarily be closure.
All employers must consider putting in place contingency plans to address business continuity in the event of the virus escalating resulting in the workplace being closed. Options to consider should include working from home, working at a different locations or potentially short-time working or lay-offs. It is essential that technology to enable remote access is put in place in advance such as cloud-based platforms and or VPN's so employees can work from home if required.
Harries HR are available to support employers with planning for Coronavirus and their obligations in regard to employees and workers.  
Categories: Information
/