| | |
| --- | --- |
| Posted on March 27, 2020 at 6:43 AM | |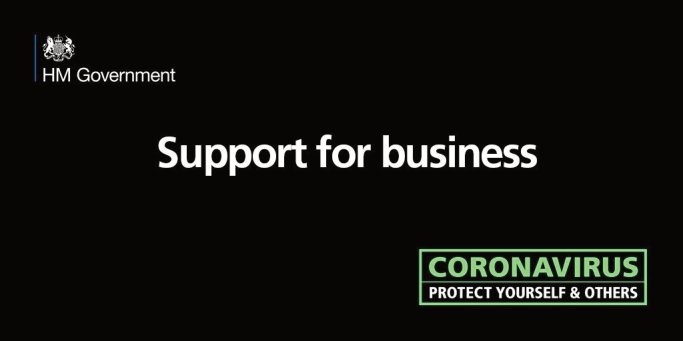 There is so much information dotted around about the support available further to the Coronavirus pandemic. Below is a summary and links to gain further details for your particular situation. 
Business Rates:
Retail, hospitality and leisure industries – no rates for 20-21.


Do nothing, you will be contacted by your local council.


Retail, hospitality and leisure industries – cash grants.


Rateable value up to £15000 - £10000 grant


Rateable value between £15001 and £51000 - £25000 grant
Nursery Businesses – no rates for 20-21.
Businesses that occupy premises that receive SBRR or RRR - £10000 grant
Small Employers :
You must have a PAYE scheme in operation to access the Coronavirus Job Retention Scheme (CJRS).
This scheme was set up as a possible alternative to redundancies and or lay offs. Instead employers are able to discuss with their employees the option to reclassify them as a 'furlough worker'. In becoming a furlough worker HMRC would then pay up to 80% of the employees salary, to a maximum of £2500 per month.
There are options for the employer to top up the income (20%).  The basis for this depends on current contractual rights and if your terms and conditions already have a clause covering the right to lay off and or short time working. This is not current English Law and as such it is vital that employers consult with their employees and gain explicit consent to "furlough" in writing. The 'furlough worker" is to be sent home and is not to carry out any work for you or anyone else. 
A furlough workers pay can be backdated to 1/3/2020 when the scheme commence and is available for 3 months, but might be extended if necessary.
You will need to access this through an HMRC portal which is not yet live. 
Directors can also be "furloughed" however they must stop working.
SSP (Statutory Sick Pay):
HMRC has confirmed that it will reimburse SSP for up to 2 weeks for employees who have Covid-19 symptoms or live with someone who is exhibiting symptoms.
There is no system in place for reclaiming this at the moment, so it is recommended that you try to obtain proof such as a "fit-note" or electronic note from NHS 111. 
From the HMRC website - If evidence is required by an employer, those with symptoms of coronavirus can get an isolation note from NHS 111 online and those who live with someone that has symptoms can get a note from the NHS website.
Self Employed:
Self employed or freelancers will need to have completed an 2018 - 2019 tax return to be eligible for the support scheme being set up. 
If you missed the January deadline you have until the 23rdApril to get this submitted. 
You need to have profits of under £50000 to apply.


More than half of your income must come from being self employed


You also have to have lost business due to Covid-19
You will get up to 80% of your average monthly profit averaged over the last 3 years (or less if you have been trading for less).
HMRC will contact you if you can apply and direct you to an online portal and application form and process. 
July tax payments can be deferred until January 2021.
If you run a Small Businesses –
VAT payments – if you are due to make a VAT payment between 20-3-20 and 30-6-20, this payment can be deferred until 31-1-2021.
Coronavirus Business Interruption Loan – this is available to all business with a turnover less than £45 million per year. 
You also have to meet the other British Bank Criteria 
HMRC will pay lender costs and the interest for the first 12 months, and will also guarantee 80% of the loan. 
Should you have a current debts with HMRC you can apply for Time To Pay by calling 0800 0159 559.
General Support for all Households:
Apply for a mortgage break. This will be available from your mortgage provider.
Remember there are long waiting periods so it is advisable to check eligibility early and see what you maybe entitled to via Universal Credit (UC).
The 2020-2021 allowances an average of: 
Standard allowance single - £317.00


Standard allowance couple - £507.37



There are also other elements if you have children. 







You may still receive UC if you are responsible for a child or young person or have an illness or health condition that affects your ability to work so contact the UC helpline.




If you rent you may be eligible for help with housing costs so apply. 










You can also ask for an advance payment, as the standard payment takes 5 weeks to come through if you a facing financial hardship currently.




Please contact Harries HR for any employee/employer and employment law or human resources related queries, concerns or to gain options based on your business needs during this difficult time on T: 01206 865464 OR email:  [email protected] 




We are still working and available from 9am to 6pm Monday to Friday.

If you have a retainer with us all advice is FREE! 

Categories: Information

0

/